Emma Gray
Sports: Rowing
19-year-old Emma Gray was first introduced to rowing two years ago. Born and raised in Winnipeg, Emma tried a multitude of sports including tackle football, taekwondo and Olympic weightlifting before falling in love with rowing. The sport found Emma in the spring of 2015 when Rowing Canada identified her as having Olympic-level potential through Row to Podium testing done at her high school.
Since then, Emma has become the nation's top junior rower, winning a gold and bronze medal at the Western Canada Summer Games, and finishing third in the Junior Women's Single Sculls at the National Rowing Championships during her novice season. Last season, Emma placed third at CSSRAs, second at the prestigious Henley Women's Regatta and finished first at Rowing Canada's Junior Selection Trials. Emma also got a taste of her first international level competition at the 2016 Junior World Championships in Rotterdam, where she and her partner finished 9th in the women's double sculls event.
During the fall season in 2016, Emma finished second overall at Rowing Canada's National Rowing Championships. She finished first in the Jr. (Under-19) division, first in the Under-23 division, and second in the Senior division for a total of two golds and one silver medal.
A University of Manitoba student, Emma has continued her busy schedule throughout the school year. Emma has just completed her first year of Engineering and has been staying at home in Manitoba so as to continue training, competing, and her education with the support of her coach and family.
"There are so many things I love about rowing — the amount of hours and work it requires to be successful; the sense of overwhelming satisfaction when you finish a hard piece, race or workout and know you couldn't have taken another hard stroke or pushed yourself any further; or the bad days when you break down, give up, yet keep going, battle with yourself to find that fire you know you have," she said in an interview with Simon Fuller of The Lance.
Hometown: Winnipeg, MB
Results
Emma Gray
2016 RCA National Rowing Championships & Canada Cup
Sept 22, 2016 - Sept 25, 2016
Emma Gray
2016 RCA National Rowing Championships & Canada Cup
Sept 22, 2016 - Sept 25, 2016
Single – Junior & U23
1st Place
Emma Gray
2016 RCA National Rowing Championships & Canada Cup
Sept 22, 2016 - Sept 25, 2016
Single – Senior
2nd Place
Emma Gray
2016 World Rowing Junior Championships
Aug 21, 2016 - Aug 28, 2016
Emma Gray
Henley Women's Regatta
June 17, 2016 - June 19, 2016
Rowing – Single
2nd Place
Emma Gray
CSSRA 71st Annual Regatta
June 3, 2016 – June 5, 2016
Rowing – Single
3rd Place
Blogs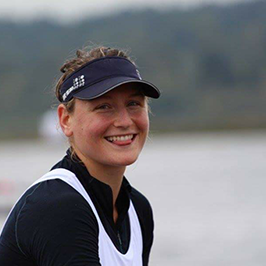 Friday, December, 9th, 2016
Cooking vegan with Jorie & Emma On Thursday, CSCM's Director of Sport Dietetics Jorie Janzen, and Emma co-hosted a vegan cooking class for athletes from […]
---
Press Releases
Thursday, September, 29, 2016
Burnaby, BC – A year and a half ago, Emma Gray had never seen a rowing shell. Now, she's the fastest female Junior rower in […]
---
Thursday, June, 23, 2016
Winnipeg, MB – It's been an eventful couple of weeks for rower Emma Gray. The 18-year-old Winnipegger just returned home following two competitions in England: the […]
---