Stephanie Lambert

Athlete Services, Development & Programs Manager
As the Athlete Services, Development & Programs Manager at the Canadian Sport Centre Manitoba, Stephanie also works to ensure the Centre's long-term sustainability so it can continue to assist Manitoba's athletes on their sport journeys.
Before CSCM, Stephanie came from the Royal Manitoba Theatre Centre where she worked as the Special & Donor Events Coordinator. In her role, Stephanie coordinated one of Winnipeg's top gala fundraisers, Royal MTC's Black & White Ball. Stephanie's ability to problem-solve on the spot and mentor and train young leaders comes as a great asset to our team.
Stephanie's education includes a Bachelor of Recreation Management and Community Development from the University of Manitoba and national certification in Event Coordination through the Manitoba Tourism Education Council.
Stephanie also shares a passion for sport and coaching, bringing more than a decade of experience as a lifeguard, instructor and swim coach, more than two decades of rowing and close to three decades of cross-country skiing. Her journey as a rower includes four seasons racing for the University of Manitoba.
Stephanie Lambert strives daily to provide athletes with the resources they require to achieve their goals.
Blogs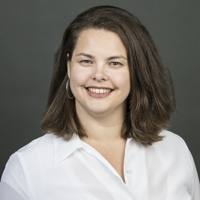 Tuesday, April, 3rd, 2018
written as part of the Game Plan Advisor Blog Series Having joined the Canadian Olympic Paralympic Sport Institute Network (COPSI Network) and Game Plan teams […]
---

Friday, February, 23rd, 2018
For the past four years, CSCM has been assisting athletes with their Push to PyeongChang. Athletes like Olympic Medallist Bailey Bram (ice hockey) and Paralympic Gold Medallist Dennis […]
---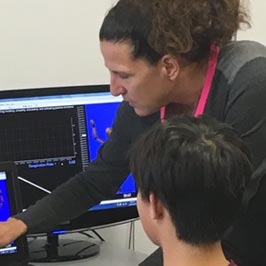 Wednesday, January, 17th, 2018
We're halfway through January, how are you doing with your New Year's Resolutions? Are you starting to wane, or are you holding strong? Resolutions often […]
---
News
Push for adult space in Winnipeg outdoor pools
Thursday, September, 8th, 2016
CTV (Sept 8) Swim clubs are hoping to start a new conversation about sharing the waters at Winnipeg's outdoor pools.
---
Press Releases
Monday, January, 11, 2016
Winnipeg, MB – We welcomed Chad Falk to the CSCM family last fall. Chad's term with us was a short one, as he has accepted […]
---