Cyclist Leah Kirchmann was introduced to her sport at age 13, as part of the Kids of Mud program in her hometown of Winnipeg, MB. Initially, it served for her as cross-training for cross country skiing, but she says she was soon hooked on biking "after a few good battles through the mud."
While Leah was soon recruited for a road team, her love of being outdoors and being active kept her skiing in the winters, mountain biking and road cycling as the snow melted. Leah stuck with all three sports for several years, but skiing and mountain biking eventually took a backseat to cycling as a portion of her time and energy shifted to her studies.
Soon after, Leah was noticed by pro teams, and began her professional road racing career with the Optum Pro Cycling team in 2011. In 2014, Leah became the first Canadian cyclist (male or female) to win all three road National Championship titles (road, time trial, criterium), and in the same year placed third in La Course by Le Tour de France. She has represented Canada at the Rio Olympic Games, twice at the Commonwealth Games, and eigh times at the World Championships.

Most recently, Leah won the Team Time Trial World Championships last year in Bergen, Norway with Team Sunweb, with whom she cycles internationally on the Women's World Tour race circuit.

Leah's admiration for Clara Hughes has helped inspired her to not only excel in sport, but to use sport as a way to give back to the community as well. In her spare time, in addition to cooking and travelling, Leah works to be an advocate and ambassador both for healthy living and for young women in sport.
What Leah loves most about her sport:
My bike can bring me anywhere I want to go. Not every sport presents you the kind of freedom to explore your surroundings like a bicycle can.
2016 Rio Olympic Games
Two days before the biggest win of her career (a first place finish in the prologue of the Gira Rosa),  Leah was selected to Canada's Olympic Cycling team.
At the Games, Leah said she "wasn't feeling amazing" after the first few climbs, and ultimately the course got the best of her. She opted to help her teammates for the remainder of the 139km course, and finished 38th overall in her Olympic debut. "This has left me even more motivated looking to the future and hopefully riding in future Games." Cycling Canada has high hopes for her through the next Olympiad into the 2020 Tokyo Games, and Leah is continuing to look forward after a breakthrough hear on the professional circuit.
Result: Leah placed 38th overall on a gruelling Rio cycling course.
[bs_row class="row"]
[bs_col class="col-sm-6″]

leahkirchmann.com
[/bs_col]
[bs_col class="col-sm-6″]

/leahkirchmanncyclist
[/bs_col]
[/bs_row]
[bs_row class="row"]
[bs_col class="col-sm-6″]

@L_Kirch
[/bs_col]
[bs_col class="col-sm-6″]

@leahkirchmann
[/bs_col]
[/bs_row]
In Action
[bs_row class="row"]
[bs_col class="col-sm-4 in-action-img"]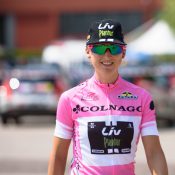 [/bs_col]
[bs_col class="col-sm-4 in-action-img"]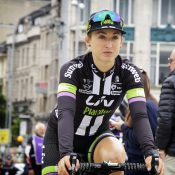 [/bs_col]
[bs_col class="col-sm-4 in-action-img"]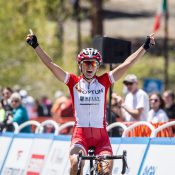 [/bs_col]
[/bs_row]
[bs_row class="row"]
[bs_col class="col-sm-4 in-action-img"]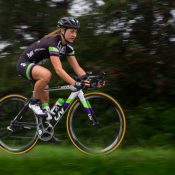 [/bs_col]
[bs_col class="col-sm-4 in-action-img"]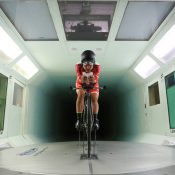 [/bs_col]
[bs_col class="col-sm-4 in-action-img"]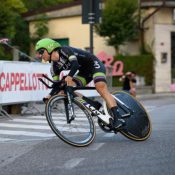 [/bs_col]
[/bs_row]
You can help our sport science experts ensure that Manitoba's high performance champions are ready for optimal performance. Athletes deserve to worry less about their finances and focus more on their performance