Sports: Athletics – Track and Field
Middle-distance runner Nicole Sifuentes began running at age 12, and stuck with it because she felt it was the only sport she excelled at. Winnipeg raised, Nicole attended Vincent Massey Collegiate for high school, a time during which she caught her first glimpse of international competition at the 2003 World Youth Championships in Athletics as one of the first few Sports School athletes. After graduating, Nicole packed her bags and moved to Ann Arbor, MI to attend the University of Michigan, where her athletic scholarship allowed her to train seriously while pursuing a B.Sc. in Civil Engineering.
At the U of M, Nicole devoted herself to training seriously and studying hard – and had success at both. In running, she excelled both individually and on the relay team, and after four years Nicole graduated and began working in order to support her training needs.
Nicole's excellence in running hasn't slowed since. Nicole competed in the London 2012 Olympics, won a bronze medal at the World Indoor Championships in 2014, and won silver at the 2015 Pan Am Games. She has also competed in two different Commonwealth Games in 2010 and 2014, and was named to Team Canada for the Rio Olympics in August 2016.
2016 Rio Olympic Games
Nicole had high hopes going into her second Olympic Games, wanting to make a final in the 1500m event after missing out in London. Comfortable in fifth for most of the semifinal race, Nicole wasn't quite able to make the push she needed and was overtaken by three more runners in the final lap. A strong final kick meant Nicole finished seventh in her heat with a time of 4:08.53. Only the top five from each heat and the next two fastest finishers advanced, and a fast first heat meant Nicole's effort wasn't enough for her to move on.
"This is hard. But I'm thankful that I was here, and I gave it my best."
Results: Nicole finished seventh in her 1500m semifinal and 18th overall.
[bs_row class="row"]
[bs_col class="col-sm-6″]

nicolesifuentes.com
[/bs_col]
[bs_col class="col-sm-6″]

/NicoleSifuentesTrack
[/bs_col]
[/bs_row]
[bs_row class="row"]
[bs_col class="col-sm-6″]

@ndsifuentes
[/bs_col]
[bs_col class="col-sm-6″]

@ndsifuentes
[/bs_col]
[/bs_row]
In Action
[bs_row class="row"]
[bs_col class="col-sm-4 in-action-img"]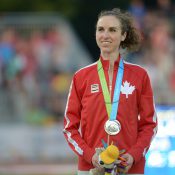 [/bs_col]
[bs_col class="col-sm-4 in-action-img"]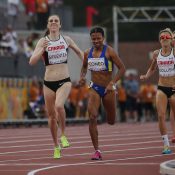 [/bs_col]
[bs_col class="col-sm-4 in-action-img"]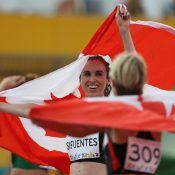 [/bs_col]
[/bs_row]
[bs_row class="row"]
[bs_col class="col-sm-4 in-action-img"]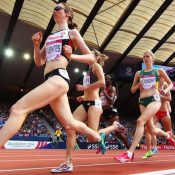 [/bs_col]
[bs_col class="col-sm-4 in-action-img"]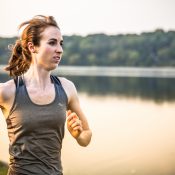 [/bs_col]
[bs_col class="col-sm-4 in-action-img"]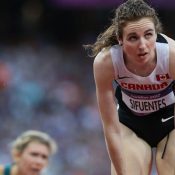 [/bs_col]
[/bs_row]
You can help our sport science experts ensure that Manitoba's high performance champions are ready for optimal performance. Athletes deserve to worry less about their finances and focus more on their performance