Oak Bluff native Tyler Mislawchuk only became serious about triathlon five years ago. Playing hockey and soccer growing up, Mislawchuk has always been involved in sport. He started competing internationally in triathlon in 2011. In 2013, Tyler made his World Cup debut, the same year he graduated from Vincent Massey Collegiate, and won a silver medal at the Canada Summer Games in Sherbrooke, QC.
Tyler began racing on the ITU circuit two years ago, after putting his education at the University of Manitoba on hold to train full time. Living and training in Australia and Spain, the 22-year-old's international rankings have climbed steadily in the last two years. Tyler has finished in the top 15 in each of his four World Triathlon Series races in 2016, and ended the season as the top-ranked Canadian (15th in the world).
After a long rehabilitation post Rio Olympic Games, Tyler returned to competition on May 6, 2017 at the Chengdu World Cup, where he placed sixth.
Rio 2016 Olympic Games & beyond
Leading up to Rio, Tyler missed a large portion of his Olympic qualification period due to injury, and was playing a game of catch-up as the Games approached. Due to his results, point accumulation, speed and consistent progress, Tyler was named to Team Canada for the Rio 2016 Summer Olympic Games. He joined Triathlon Canada's team alongside four other first-time Olympians.
At the Olympic Games, Tyler finished 15th in men's triathlon. At 21 years of age, he was the youngest competitor in his field, yet yielded the top result amongst all Canadian triathletes. Eventually, Tyler plans to return home and complete his bachelor's degree at University of Manitoba's Asper School of Business. Post-Rio, his sights are already set on making use of the next quadrennial – he hopes to place even better in Tokyo, perhaps even on a podium.
2016 Rio Olympics – Result: Tyler finished 15th in men's triathlon.
[bs_row class="row"]
[bs_col class="col-sm-12″]

tylertri.weebly.com
[/bs_col]
[bs_row class="row"]
[bs_col class="col-sm-6″]

@Mislawchuk
[/bs_col]
[bs_col class="col-sm-6″]

/tyler.mislawchuk
[/bs_col]
[/bs_row]
In Action
[bs_row class="row"]
[bs_col class="col-sm-4 in-action-img"]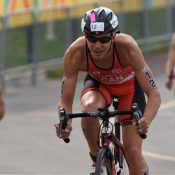 [/bs_col]
[bs_col class="col-sm-4 in-action-img"]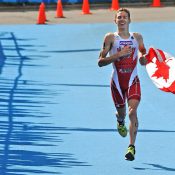 [/bs_col]
[bs_col class="col-sm-4 in-action-img"]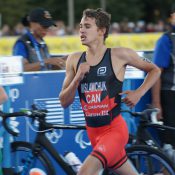 [/bs_col]
[/bs_row]
[bs_row class="row"]
[bs_col class="col-sm-4 in-action-img"]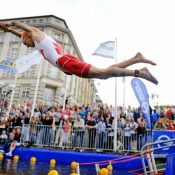 [/bs_col]
[bs_col class="col-sm-4 in-action-img"]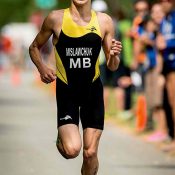 [/bs_col]
[bs_col class="col-sm-4 in-action-img"]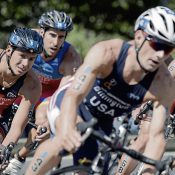 [/bs_col]
[/bs_row]
You can help our sport science experts ensure that Manitoba's high performance champions are ready for optimal performance. Athletes deserve to worry less about their finances and focus more on their performance