Marketing Events Manager
Luisa Miranda Alarcón brings a background rich in both Marketing and Sport to CSCM. Her career in Marketing and Advertising began in 2008, working with a Guatemalan Advertising agency where she planned, developed, and project managed the Danone Nations Cup for two consecutive years. As a result of this event, Guatemala set the benchmark for first-time participating countries, earning two best practices worldwide. Luisa also implemented and monitored media strategies and the organization of international conferences and conventions for several multi-national clients.
In addition to her experience with the Danone Nations Cup, Luisa's background in sport includes her work as the Volunteer Coordinator/International Affairs Manager for the 119th Session of the International Olympic Committee (IOC). Her role included the planning and management of the Volunteer Program's recruitment, selection, and training, for over 500 volunteers. She also became the primary lead in the negotiation of local sponsorships of the Olympic Top Partnership Programme.
Before coming onboard at CSCM, Luisa worked as an Account Manager at Think Shift Advertising, where she developed and executed marketing and communication strategies.
Luisa's courage and determination – along with her extensive experience in managing, promoting and planning large-scale events – are just some of the skills that make her an integral member of the CSCM team.
Caminante, no hay camino, se hace el camino al andar.

Wonderer, there is no path. You must forge your own path as you walk.
-Antonio Machado

204.229.0059

@LuisaM_Alarcon

luisa@cscm.ca
Blogs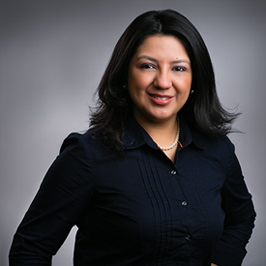 Friday, June, 30th, 2017
Dual Citizenship: it's AND, not OR by Luisa Miranda Alarcón CSCM's Marketing and Events Manager Luisa Alarcón shares her experiences as a first generation immigrant, […]
---
News
There are no news posts for this person at this time.
Press Releases
There are no press releases for this author at this time.