Cal Botterill Lecture 2017
Dr. Wade Gilbert: Principles of Talent Development.
This year marks 11 years since the Cal Botterill Lecture Series began at the hand of CSCM's own Dr. Adrienne Leslie-Toogood. The lecture series is hosted by the Canadian Sport Centre Manitoba and brings in exceptional professionals in the fields of sport science, sport psychology, and more to enhance Manitoba's sporting community.
Join us on Thursday, November 16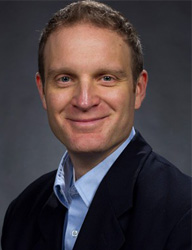 Hear from Dr. Wade Gilbert on the science of talent development, and the principles that elicit athletic success.
Where: Eckhardt-Gramatté Hall, University of Winnipeg
When: Thursday, November 16 from 7-9pm
Admission: Free
---
About Wade Gilbert: 
Dr. Wade Gilbert is an award-winning professor and internationally renowned coaching scientist in the Department of Kinesiology at California State University, Fresno. Born and raised in Canada, he holds degrees in physical education, human kinetics, and education and has taught and studied coaching at the University of Ottawa (Canada), UCLA, and Fresno State.
Wade has 25 years of experience conducting applied research and workshops with coaches and sport organizations around the world spanning all sports and competitive levels. This includes youth leagues and school districts all the way through to world leading sport organizations such as the United States Olympic Committee, the Coaching Association of Canada, NHL/NHLPA, Cricket Australia, and New Zealand Rugby.
Gilbert is Editor-in-Chief of the International Sport Coaching Journal and is widely published, including his recent book Coaching Better Every Season (Human Kinetics) and lead author of the USOC Quality Coaching Framework. In 2017 Wade was selected to give the Kristen Marie Gould Endowed Lecture on Sport for Children and Youth at Michigan State University and the Cal Botterill Legacy Lecture at the University of Winnipeg in recognition of his significant contributions to coach and athlete development.
_____________________________
About The Cal Botterill Legacy Lecture
The Cal Botterill Lecture is an annual event where we bring in a speaker to inspire and strengthen our community. The aim is for the person to share their wisdom and experience, and also to allow us an opportunity to continue to grow as a sport community.
The lecture series was established in 2007 by Director of Sport Psychology at the Canadian Sport Centre Manitoba, Dr. Adrienne Leslie-Toogood, the year Dr. Cal Botterill retired from teaching at the University of Winnipeg. Throughout his career, Dr. Botterill brought professionals to share knowledge with the sport community throughout Manitoba. The annual lecture series began in order to honour and continue his tradition.
The evening includes the presentation of the Jim Henderson dedicated service award in health and performance psychology, presented to a professional with a distinguished history of service provision.
Past speakers:
Sébastien Sasseville (2016 – Peak Performance: Aim High, Go Far)
Dr. Gloria Balague (2015 — Lessons from a lifetime of consulting with the world's best athletes)
Chandra Crawford/Jill Officer (2014 — Sustainable High Performance)
Peter Jensen (2013 — The Inside Edge)
Marcel Lacroix (2012 — Relentless Pursuit of Excellence)
Paul Estabrooks/Maureen Weiss (2011 — Be Inspired)
Curt Tribble (2010 — Living Excellence)
Alex Baumann/Pierre LaFontaine (2009 — Sport Excellence Series)
Jennifer Botterill (2008 — Defining Moments)
Terry Orlick (2007 — Making a Difference)
Past award recipients:
Dr. Cal Botterill (2016), Dr. Leisha Strachan (2015), Dr. Melanie Gregg (2014), Mr. Aman Hussain (2013), Mr. Scott Erickson (2012), Ms. Amanda Rach (2011), Dr. Roger Friesen (2010), Dr. Adrienne Leslie-Toogood (2009), Mr. Jason Brooks (2008), Mr. Tom Patrick (2007).
---
About Dr. Cal Botterill
Cal Botterill is part of an active family. His wife, Doreen (a two-time Olympian Speed skater) is a former elementary school physical education teacher at Brock Corydon School in Winnipeg. Their daughter Jennifer (a graduate of Harvard University) is a three-time gold and silver Olympic medallist, a five-time World Champion and NCAA Champion in hockey. Their son Jason (an MBA graduate of The University of Michigan) is a three-time World Junior Champion, a NCAA Champion and the current General Manager for the Buffalo Sabres.
Striving to develop and maintain perspective played a huge role as the family grew up in Wildwood Park (Winnipeg, MB), traveled and explored the world's opportunities. Cal has been part of Canadian Teams at eight different Olympic Games, and has consulted for five NHL teams (including the 1994 Stanley Cup Champion New York Rangers). Cal has received teaching excellence awards at both the University of Winnipeg and the University of Calgary.
Cal has enjoyed opportunities to contribute in medicine, business, health, education, emergency professions, performing arts and the media. He has championed interactive learning via technology and maintained a strong interest in global and personal issues. As the author of hundreds of articles, books, videos and presentations, Cal has helped popularize health and performance psychology. Nature, family and professional colleagues play a huge role in his perspective.
---
Jim Henderson Dedicated Service Award
The delivery of sport psychology services in the Province of Manitoba has a distinguished history of professionals. In order to begin to honour this legacy, and to recognize the invaluable contributions of the service providers, CSCM and SportPsych Manitoba have collaborated to present an annual dedicated service award in honour of Mr. Jim Henderson.
Nomination Process
A call for nominations will be sent out each year. Nominations for 2017 will be due next fall. The recipient will be notified of the selection and recognized for their accomplishment at the annual Cal Botterill Legacy lecture. Download the nomination form. 
Selection Process
A committee including Mr. Jim Henderson, Dr. Adrienne Leslie-Toogood, Dr. Cal Botterill, the past award winner and one ad hoc member will select the recipient of the Dedicated Service Award.
Recipient Information
The recipient will receive a small token of appreciation, and their name will be engraved on a large plaque that will be on display in the CSCM resource library.
The recipient will also be asked to contribute an applied piece for distribution in the Sport Psychology Manitoba newsletter and the CSCM website. This information will also be forwarded to coaches and athletes via listserv and/or email. This piece will be created in collaboration with the selection committee and is meant to provide applied information to the athletes and coaches in the province of Manitoba.
For more information, please contact:
Dr. Adrienne Leslie-Toogood | Director of Sport Psychology


204.474.7102

adrienne@cscm.ca