Get to Know: Doreen Bechtle
WE'RE CONTINUING OUR BLOG SERIES GETTING TO KNOW THE CSCM TEAM BETTER. TODAY WE'RE CHATTING WITH DOREEN BECHTLE, CSCM BOOKKEEPER. DOREEN WAS OUR ASM FROM 2005 TO 2015 AND HAS BEEN COVERING THAT ROLE AGAIN FOR THE LAST YEAR.
Tell us a bit about your early years?
Doreen: I was born in a little town in southern Minnesota. And I went to school at Bemidji State University in northern Minnesota, where I got my Bachelor of Science degree in Phys. Ed. I married a Canadian and moved to Manitoba. And you know my work history from my website bio.
(Sidenote: Doreen's work history is impressive. You can read it all on her CSCM bio, but some highlights include time as both the Technical Director and Executive Director for Athletics Manitoba, a Sport Coordinator for the 1999 Pan Am Games, a Sport Manager for the 2002 Indigenous Games, working in the medical division for the 2010 Winter Olympics, and a decade spent as the Athlete Services Manager for CSCM.)
What do you do outside of work? Do you have any hobbies?

Doreen: I like to bike ride. I do agility with my little puppy dog. I like to sew quilts and knit. I read books- I always have a couple of books on the go. I play piano for a church in Florida and in Manitoba.
You're keeping busy! Let's talk sports – how did you personally get involved in sports? 
Doreen: It was so long ago, when I was in high school in the 60's and the 70's and they didn't really have interscholastic programs. We could play three volleyball games in a year, for example, so how much better are you going to get? I was fortunate enough that I went to a small school at Bemidji and I got a bit of a scholarship to play volleyball and basketball and run track. So that was really a huge part of my education. That was what urged me to go into the Phys Ed major.
Why did you want to work in sport?
Doreen: Because I really enjoyed it. In all the years I put in with the Track and Field Association, there weren't many days that I hated going into work. There was always lots to do and you can always see the result at the end of the day. You're helping the kids and you could see how excited they were. It was challenging- I mean, there's always new things to learn and new ways to do things. But I really, really enjoyed all the sport work that I did.
How did you end up at CSCM?
Doreen: Having worked as the Recreation Director and having worked at one of the PSOs as the Executive Director, I was looking for a logical advancement. And to me that was the Sport Centre. So I kept watching to see if there would be any openings. And when I found out that Athlete Services Manager left, I knew that's where I wanted to be. I knew that would be my next step and I really enjoyed working in that role.
You were the ASM for 10 years at CSCM. What was the best part of that role or being in that role?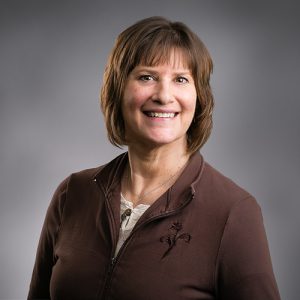 Doreen: I think it was working with the other staff to help out the athletes. We were just establishing the IST meetings and so you were really working as part of a team. As a group we would all go in and help the athletes. A lot of the athletes are so on their own and they need some help but they don't even know the help they kind of need. And so we would work together as a team to find ways for all the different disciplines to help them. And we would watch their progress as they went away to the Olympics and at the competitions to see how they improved. 
Do you have one piece of advice for athletes?
Doreen: Keep it in perspective. My first husband was a track and field coach and I was very involved with him and his athletes. To see what it takes to be successful is just phenomenal. I mean, you can hardly comprehend all the work it takes and all the sacrifices that it takes, and I saw it firsthand. But I've learned so much in the sense that you have to make sure that sport is not the only thing in your life. You have to make sure to keep it in perspective. Educate yourself along with your sporting career. Always have that backup plan. Don't let sport be your absolutely only outlet, make sure that you're well diversified so that when your sport career is done (and you know that will come to an end) you have something else as well.
And how about advice for coaches?
Doreen: Look at working with the whole athlete. Ensure that you're not just treating them as a sport person- be aware of the rest of their needs as well. Make sure you know your limitations. Be prepared if you have to let the athlete go on to another area or another coach. Ensure that the athlete is well rounded and don't just get them too consumed with just sport.
You've been a part of big sporting events and big games, like Pan Am Games, Indigenous Games, Winter Olympics, Canada Games, World Police and Fire Games. What is your takeaway from seeing so many different big sporting events?
Doreen: They all have their own goals and different purposes. For example, the Pan Am Games versus the Olympics. Totally different emphasis. The magnitude of the Olympic Games was, I mean, just absolutely mind boggling. That was even with the Winter Games. I couldn't even imagine being part of a summer games because it is twice as big. But as an organizer, it's all basically the same: you want to give the athletes the best possible competition, so they can enjoy it and they can succeed at what they're doing. But you give them the opportunity to have the best experience they can have.
Thanks, Doreen! It's great to get to know more about you.