[bs_row class="row"]
[bs_col class="col-sm-6″]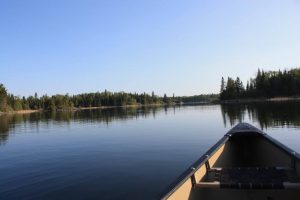 [/bs_col]
[bs_col class="col-sm-6″]
CSCM is organizing a canoe trip specifically for CSCM athletes.
We know that high performance sport is both physically and emotionally demanding.
The goal of this canoe trip is to nurture your perspective and facilitate recovery, so that you can continue to thrive as you pursue excellence.[/bs_col] [/bs_row]
CSCM's Director of Sport Psychology, Dr. Adrienne Leslie-Toogood and Athlete Services & Development Manager Stephanie Lambert (who has been leading canoe trips for close to 15 years) will join you on this trip. They will work to provide you with opportunities to grow personally and connect with the other athletes.
The Trip
Dates – Wed Aug 23 – Fri Aug 25 2017
Cost – $198 per participant
Cost includes:
• Tents
• Canoes, paddles, PFDs
• Food
• All required cooking related equipment, including stove, dishes, matches & water filters
• Trip guides & lifeguard
Location – Shoal Lake, Ontario
Contracted Out-Tripping Company – Manitoba Pioneer Camp, Wildwise Canoe Trips
Tentative Trip Outline
Day 1
• drive to Manitoba Pioneer Camp – CSCM to arrange for car pooling
• canoe instruction
• final trip preparations
Day 2
• depart on canoe trip
Day 3
• return from canoe trip
• return to Winnipeg