CSCM Olympians & Paralympians Fund
CSCM is thrilled to announce the creation of the
CSC Manitoba Olympians & Paralympians Fund
housed at The Winnipeg Foundation
Housed at The Winnipeg Foundation, and started in April 2017, this Endowment Fund was created to provide long-term stability of cash flows. Approximately 80% of CSCM's revenues are subject to the whims of the government/economy of the day. The purpose of this Fund is to smooth those cash flows over economic/political cycles.
[bs_row class="row"]
[bs_col class="col-sm-6″]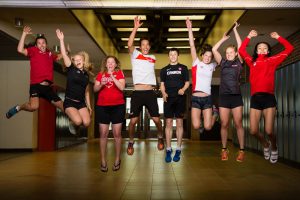 [/bs_col]
[bs_col class="col-sm-6″]
The financial sustainability provided by this Fund will help Manitoba's future athletes and role models for years to come.[/bs_col]
[/bs_row] [bs_button size="block" type="info" value="Donate to the CSC Manitoba Olympians & Paralympians Fund Today" href="https://wpgfdn.mycharitytools.com/?pageId=d_fund&fundId=515″]
---
What is an Endowment Fund?
An Endowment Fund is a long-term investment where donations are permanently invested and the annual interest earned is distributed to the holder of the Fund, in this case CSCM.
Click here to learn more about the power of endowment.
---
[bs_collapse id="collapse_67b8-f1da"]
[bs_citem title="Support CSCM" id="citem_3093-cd19″ parent="collapse_67b8-f1da"]
Manitoba's elite winter athletes are busy training and competing in the hopes of qualifying to represent Canada at the fast-approaching PyeongChang Olympics and Paralympics. While behind the scenes, CSCM "provide[s] essential support to coaches and athletes – we support them with our extensive knowledge and experience.This allows athletes to excel, and coaches to focus on the technical and tactical aspects of their sport." – Kyle Turcotte, CSCM Strength & Conditioning Lead.
You can help CSCM help these athletes to excel now and in years to come through a one-time or monthly gift.
[bs_button size="block" type="info" value="Click here to learn more or to make a gift" href="https://cscm.ca/donate/"]

[/bs_citem]
[/bs_collapse]