Mental Illness Awareness Week (MIAW) | Oct 1 – 7

---
"Mental health is a state of well-being, made up of quality of life, relationships,
general function, productivity, ability to cope with life stressors,
and ability to realize your potential." http://www.samhi.ca/resources/ 
---
[bs_row class="row"]
[bs_col class="col-sm-6″]In addition to working with CSCM athletes on their sport-specific
psychological needs
, such as imagery, relaxation techniques, team dynamics and athlete identity, CSCM's Director of Sport Psychology,
Dr. Adrienne Leslie-Toogood
, works with athletes on their mental health. The latter can include psychological concerns such as depression and anxiety. For Adrienne, psychology is about
"managing your humanity."
 She tries and helps athletes be the best version of themselves in high-pressure situations.[/bs_col]
[bs_col class="col-sm-6″]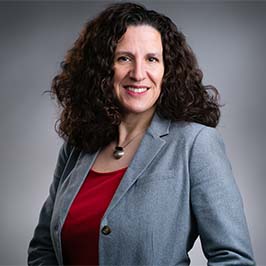 [/bs_col]
[/bs_row] [bs_button size="block" type="info" value="Read Be Grounded. Be Amazing. Be Well — an interview with Dr. Toogood" href="https://cscm.ca/blog/grounded-amazing-well/"]
---
[bs_row class="row"]
[bs_col class="col-sm-6″]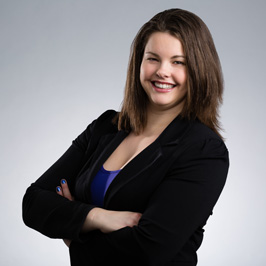 [/bs_col]
[bs_col class="col-sm-6″]CSCM is proud to be a deliverer of
Game Plan
 — a world-class program developed to support national team athletes in living better lives during their high performance careers and beyond.
CSCM's Athlete Services & Development Manager, Stephanie Lambert, acts as Manitoba's
Game Plan Advisor.[/bs_col]
[/bs_row] [bs_button size="block" type="info" value="Read My Experiences with Sport Psychology – a blog by national team athlete Chantal Van Landeghem" href="https://cscm.ca/blog/experiences-sport-psychology/"]
---
This week is Mental Illness Awareness Week (MIAW), it is an "annual national public education campaign designed to help open the eyes of Canadians to the reality of mental illness".
The campaign is coordinated by the Canadian Alliance on Mental Illness and Mental Health (CAMIMH). "Established in 1998, CAMIMH is an alliance of national organizations whose activities span the broad continuum of mental health." They represent "one voice for collective mental health."
[bs_button size="block" type="info" value="Information on MIAW and CAMIMH is available on their website" href="http://www.camimh.ca/mental-illness-awareness-week/about-miaw/"]
---
[bs_collapse id="collapse_4556-b258″]
[bs_citem title="Support CSCM" id="citem_d799-482b" parent="collapse_4556-b258″]
Manitoba's elite winter athletes are busy training and competing in the hopes of qualifying to represent Canada at the fast-approaching PyeongChang Olympics and Paralympics. While behind the scenes, CSCM
"provide[s] essential support to coaches and athletes – we support them with our extensive knowledge and experience. Our work allows athletes to excel, and coaches to focus on the technical and tactical aspects of their sport."
– Kyle Turcotte, CSCM Strength & Conditioning Lead.
You can help CSCM experts to work with athletes and help them excel now and in years to come. A monthly gift of $100 can provide an athlete with 12 sport psychology sessions.
Click here to learn more or to make a gift.
[/bs_citem]
[bs_citem title="About Game Plan" id="citem_a07c-f4c6″ parent="collapse_4556-b258″]
Game Plan, powered by Deloitte, is Canada's total athlete "wellness" program that strives to support national team athletes to live better and more holistic lives. Through the development of their skills and network, athletes are able to focus on health, education, and career opportunities both during their high-performance career and beyond. The program helps to develop mentally stronger athletes who apply what they have learned as leaders in sport for the betterment of themselves and their communities.
[/bs_citem]
[/bs_collapse]