Serena Buchwald signs with University of Pittsburgh
Serena Buchwald signs with University of Pittsburgh

Manitoba diver Serena Buchwald will join the Panthers roster beginning in 2018.
The University of Pittsburgh is welcoming Winnipeg diver Serena Buchwald to its roster beginning in the 2018-19 season. The Revolution Diving athlete has been working with provincial diving coach and CSCM staff member Dallas Ludwick for many years, and has seen podium success at many provincial and national events throughout her career.
"Serena is a great role model & leader and will be missed" – Dallas Ludwick (coach) #signingday pic.twitter.com/qEFPniTvgn

— CSCManitoba (@cscmanitoba) November 8, 2017
Formerly a gymnast, Serena has a natural aptitude for diving and skill level that will take​ her to compete at an NCAA Division I level. Last year, Buchwald earned herself a spot to compete in her first ever Olympic Trials, where she got a taste of Canada's world-class talent. Though she's talented in each of diving's three events, Serena's coach is especially complimentary of her skills on the 10-metre platform.
"The difficulty and quality of Serena's skills on 10-metre will give her an edge in terms of qualifying for the NCAA National Championships," writes Ludwick. "I know that moving to Pittsburgh and diving in the NCAA program is an exciting new life adventure that she is ready for."
The Balmoral Hall School senior and Canada Games alumna will graduate from high school next spring, and is looking forward to the new challenges she'll face upon joining the University of Pittsburgh Panthers team.
On joining the Panthers, Serena says "It will give me a chance to be independent and grow as a student-athlete."
During her visit to the university in September, Serena was encouraged by the support system available for Pittsburgh's student-athletes. An honour-roll student, Serena is an outstanding academic and plans to pursue a degree in Neuroscience, while training full time with the Panthers. With the support of her friends, family, and the Canadian Sport Centre Manitoba, Serena is eager to see what she can do in a new city and training environment.
The Panthers Swimming and Diving team has produced many Olympians in their history and are a dominant force within the Atlantic Coast Conference. The University of Pittsburgh's Diving program is led by diving head coach Katie Hazelton, a new face in the program.
"I loved meeting Katie," said Serena. "I liked her ideology and goals for the diving program – her style of coaching is one I believe I will work well with."
Buchwald's current coach, Dallas Ludwick, has nothing but praise for the young diver. The two have worked together since Serena began diving six years ago, and Dallas says Serena has the tools and work ethic for a successful NCAA career.
"Every coach wants athletes like Serena on their team. She is an incredibly hard worker, very determined, and simply doesn't give up in the face of adversity."
Ludwick notes Manitoba's diving community will be losing one of its strongest influences.
"Serena is a fabulous role model for younger, up and coming athletes," said Ludwick after Serena's signing ceremony on Wednesday at the Canadian Sport Centre Manitoba.
Dr. Adrienne Leslie-Toogood, CSCM's Lead of Sport Psychology, is one of many others who is certain Serena can yield good things in the years to come.
"Serena is focused and she makes things happen for herself. We are confident that she will be successful at the University of Pittsburgh because she has all the assets she needs to succeed!"
Until her departure late next summer, Serena is working to qualify for Senior Nationals on the 10-metre. She's also focused on performing to the best of her abilities at the upcoming Junior Elite Diving Nationals – her last competition at the junior level – which will be held at the Pan Am Pool in Winnipeg later this season.
"Diving in Winnipeg at my home pool will be a great way to cap off my junior career."
"It's a little surreal signing with Pittsburgh. There have been so many ups and downs in my diving career, but I'm excited to see my work has paid off."
---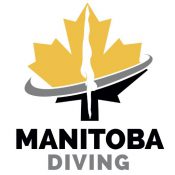 DID YOU KNOW?
CSCM has been providing service to the Manitoba National Triathlon Centre's high performance training group since 2005.
---