CSCM athletes at the Canada Summer Games
Many of Manitoba's most distinguished Olympians competed in their first multi-sport Games wearing black and gold, representing Manitoba at the Canada Summer Games.
Cindy Klassen, 1995, 1997, 2001 – six-time Olympic medallist, speed skating
Janine Stephens, 2001 CSG – Olympic silver medallist, rowing
Desiree Scott, 2005 CSG – two-time Olympic bronze medallist, soccer
Chantal Van Landeghem, 2009 CSG – Olympic bronze medallist, swimming
Tyler Mislawchuk, 2013 CSG – Rio 2016 Olympian
Which Manitobans should you be keeping an eye on at the 2017 Canada Games & beyond?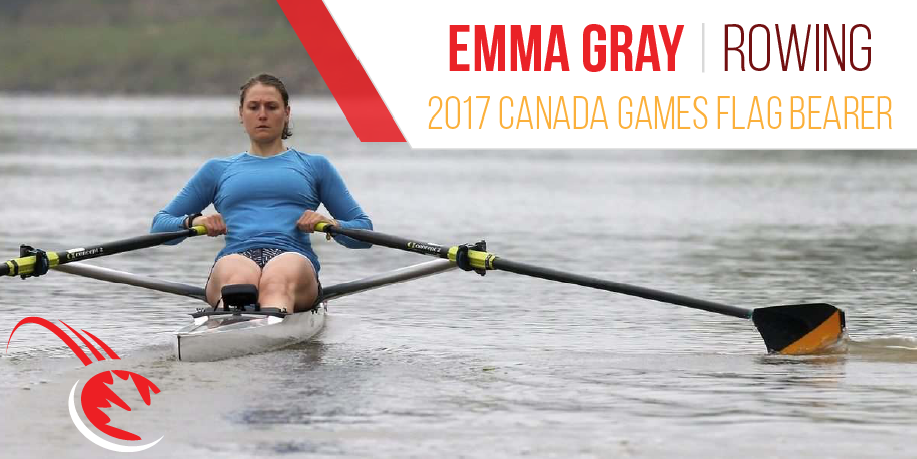 Just two years into her sport, rower Emma Gray is the country's fastest female athlete in the U23 category. The 19-year-old was identified in 2015 as having Olympic calibre attributes, and is living up to her potential. Emma has posted sensational indoor rowing times, and has a drawer of rowing medals and awards to her name. She will continue her education and rowing career this fall at the University of Victoria.
Emma hopes to help her teammates be the best they can be at the 2017 Canada Summer Games, and will carry Manitoba's flag at the Opening Ceremonies.
"Being a member of Team Manitoba gives me the opportunity to row and race for something greater than myself."
Events:
W1x, W2x, W4x, W8+
Location:
Rabbit Lake, Kenora, ON.
Admission:
Free
Heats:
Jul 31 & Aug 1
Finals:
August 3 & 4
---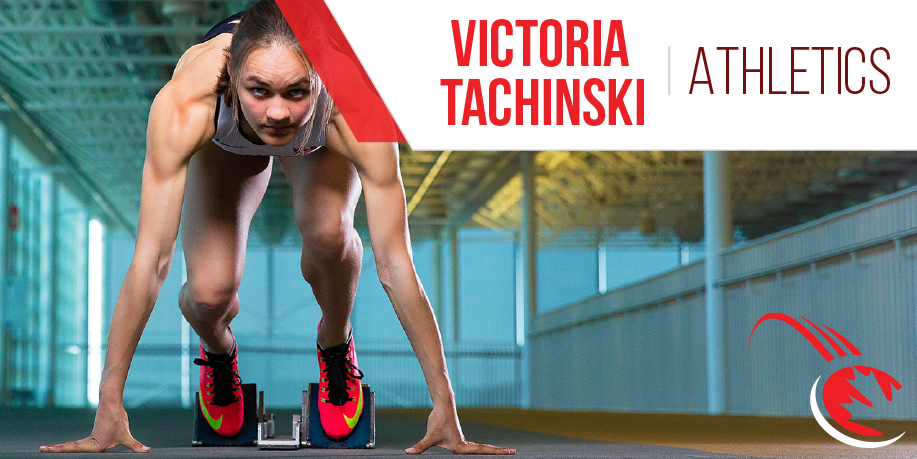 18-year-old track star Victoria Tachinski has had her eye on competing at the Olympics since she was five. From winning pro races to medalling at the Jr. World Championships with her record-breaking 4x400m relay team, Tachinski is continually improving.
The phenom has been breaking Canadian records since she was 15, and will take her talent to Penn State this fall, but not before she represents Manitoba one last time at the 2017 Canada Summer Games.
Tachinski will lead Manitoba's athletics team as she competes in the 400m, 800m, and 4x400m relay at the University of Manitoba Stadium during the first week of the Games.
Events:
400m, 800m, 4x400m relay
Location:
University of Manitoba Stadium
Admission:
$10 per day
Heats:
Jul 31 & Aug 1
Finals:
August 3 & 4
---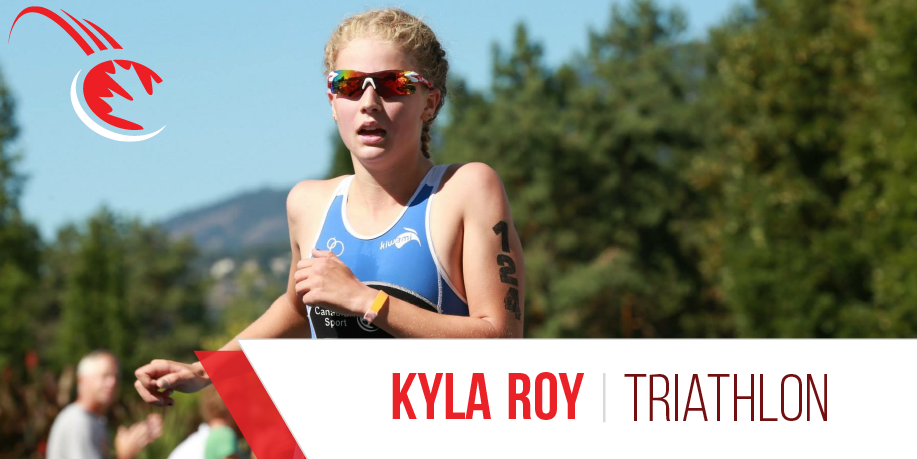 Triathlete Kyla Roy has topped the Canadian junior rankings for two years now, and is looking to step up to the next level. Kyla recently signed with Arizona State University, and will join its triathlon program in September. She will become the first Canadian to compete in triathlon at an NCAA D1 level, and will join ASU's high-calibre program. At the Canada Games, Kyla will race the individual sprint race, and both the team and mixed team relays.
Manitoba Triathlon Centre
Led by head coach Gary Pallett, the Manitoba Triathlon Centre was created to develop high-level triathletes. Partnered with the Canadian Sport Centre Manitoba since 2000, the Manitoba Triathlon Centre has produced Olympic and Paralympic athletes like Tyler Mislawchuk, Sarah-Anne Brault, and Chantal Givens.
MTC Canada Games athletes:
Quinn Desrochers, Raphael Amour-Lazzari, Adam Naylor, Kyla Roy, Claire Healey, Caitlyn Roy.
Events:
Individual, Female Relay (3x), Mixed Relay (4x)
Location:
Bird's Hill Provincial Park
Admission:
Free
Individual:
Jul 31
Relays:
August 3 & 4
---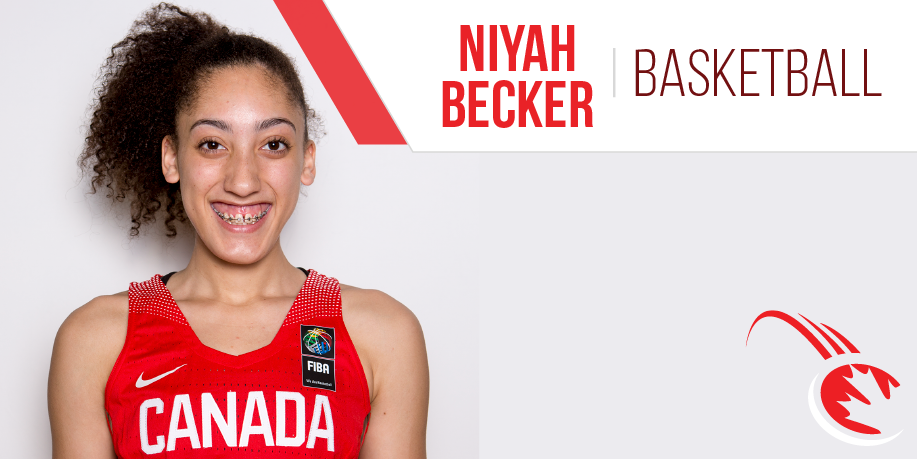 17-year-old basketball star Niyah Becker started the sport in middle school, and is currently one of the nation's most talented young female athletes. Though the Vincent Massey student has only just finished grade 11, Niyah has a bright future ahead of her.
Niyah has committed to the University of Utah to play NCAA Division 1 basketball, where she will begin in the fall of 2018. Eventually, she hopes to become a member of Canada's Senior National Team, and represent Canada at the Olympics.
Niyah and Team Manitoba will look for another podium finish at the 2017 Canada Summer Games, hoping to build on the bronze medal they earned at the 2013 Sherbrooke Games.
Locations:
Duckworth Centre, University of Winnipeg
Canada Games S4LC
Admission:
$10 / day
Regular Play:
Jul 31 to Aug 3
Medal Round:
Aug 4
---
---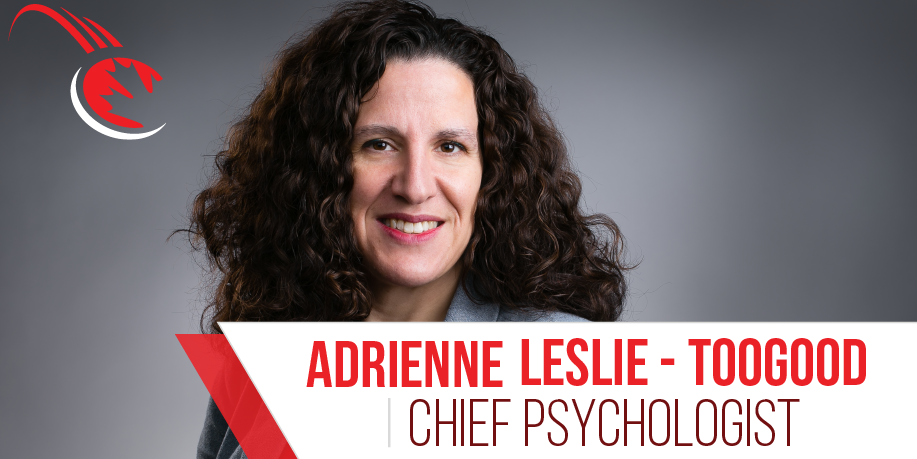 CSCM's Director of Sport Psychology Dr. Adrienne Leslie-Toogood will serve as the Chief Psychologist for the 2017 Canada Summer Games in Winnipeg.
The 2017 Canada Games will be the first time psychologists are part of the Canada Games medical Team, and Dr. Toogood is leading the charge. Adrienne is currently the chair of the Canadian Sport Psychology Association, the discipline lead for psychology with the National Sport Science and Medicine Advisory Council of Canada and an active member of several other professional associations. She services many of Canada's elite athletes, helping them to become mentally resilient performers.
Adrienne is an alumnus of the Canada Summer Games herself, having competed for Manitoba at the 1989 Canada Summer Games in Saskatoon.
"Athletes need to be comfortable with their vulnerability, and my job is to partner with them so they can be resilient performers."

---
Dallas Ludwick is the Head Coach of the Manitoba Regional Diving Centre through the Canadian Sport Centre Manitoba, as well as one of Canada's Senior National Team Coaches. Dallas works to ensure that all the athletes and individuals she works with are treated fairly and equally. She provides constant encouragement to athletes so that they are always pushing to their full capacity and striving toward challenging goals.
The Canadian Sport Centre Manitoba partners with Manitoba Diving to assist Manitoba's top divers.
"I'm so excited about our team for the 2017 Games. We have an exciting mix of veteran national level competitors and newcomers to this level of competition."
Manitoba Diving athletes:
Mara George, Alyssa Gauthier, Serena Buchwald, Brooke Bouchard,
Adam Cohen, Attila Bernatsky, Alex Tiaglei, William Wade
Location:
Pan Am Pool
Admission:
$15 / day