Gray Strikes Gold at National Rowing Championships
Burnaby, BC – A year and a half ago, Emma Gray had never seen a rowing shell. Now, she's the fastest female Junior rower in the country, winning two gold and two silver medals at this weekend's National Rowing Championships in Burnaby, BC.
After graduating high school in May, Gray spent much of her busy summer training and competing overseas. She competed in two regattas in the U.K., came home to win Rowing Canada's National Selection Trials, and competed in her first Junior World Championships. To top it off, she started her first year in the University of Manitoba's faculty of engineering two weeks ago.
Despite being "fried" in advance of this weekend's competition, Gray's performance indicates some major technical improvements in recent months. "My results at NRCs (National Rowing Championships) were miles better than I'd expected," she said.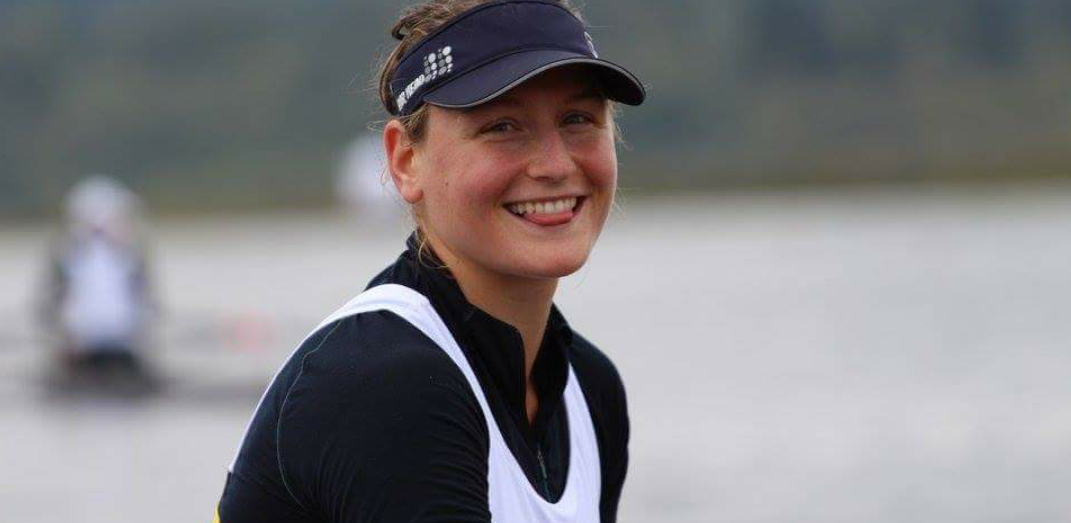 Gray finished second overall in the National Rowing Championships, claiming both the Junior and Under 23 titles. A silver in the Senior division completed her trifecta of medals in the women's single sculls event.
Despite the hardware, Gray says reaching the podium was not her main focus. "My goal was to race better than I ever have before. I went out and pulled hard, and focused on my own race." The high level of competition was also a driving factor for Gray; she used the skill and speed of the other elite athletes to push herself to new levels.
She noted that having other Manitoban teammates competing at the regatta alleviated some of the stress and anxiety of competition. On Sunday, she and her three teammates raced together in the quadruple sculls event, earning a silver medal to close the weekend.
"I am obviously extremely pleased with my results and am excited to capitalize on the fall season, and to continue to develop and learn as a rower. I have no idea what the future holds for my rowing career, but I am open to and excited for the possibilities," said Gray. "All I can focus on is what's in my own control – to keep training hard and loving every moment of the 'grind.' It's all about loving the process, along with the fine balance of being happy with your achievements and the constant desire for improvement. My goal is just to keep becoming a better version of myself every day, because my own self is all I truly have control over."

-30-
About CSCM: 
The Canadian Sport Centre Manitoba (CSCM) was created as one of the many legacies of the 1999 Pan American Games held in Winnipeg. Today, CSCM is the hub for high performance sport in Manitoba. A proud member of the Olympic and Paralympic Sport Institute Network, CSCM works to provide a world-class, multi-sport daily training environment for athletes and coaches through integrated services and programs in the fields of physiology, strength and conditioning, nutrition, psychology and support services.
For more information, contact:
Jeff Powell
General Manager, Canadian Sport Centre Manitoba
Direct Line: 204.474.7148 | Email: media@cscm.ca