Welcome Home Manitoba's Athletes
Winnipeg, MB – On Friday, September 23, the Canadian Sport Centre Manitoba (CSCM) is hosting an event to recognize Manitoba's 2016 Olympic and Paralympic athletes. This "Victory Lap" celebration dinner, sponsored by Manitoba Liquor and Lotteries, will include a Q&A session with the athletes in attendance, facilitated by Dan Lett of the Winnipeg Free Press.
"It has been a banner year for our province at the Rio Summer Games," says Jeff Powell, CSCM general manager. "In addition to the nearly two dozen support team members from Manitoba, there are 11 Olympians and five Paralympians with a local connection. CSCM has had the privilege of working with some of these individuals, and we'd like to give the broader community a chance to more formally recognize their efforts and achievements."
"The Victory Lap celebration is an opportunity for us to celebrate and thank the Manitoba athletes who competed at the 2016 Olympic and Paralympic Games. They give us a reason to join together and cheer for Canada as they put their best efforts forward on the world stage," says Janine Stephens (Hanson), IMPACT Ambassador for Manitoba Liquor and Lotteries. "I always felt I had a little extra support from Manitobans as there were so few of us on Team Canada. This year Manitoba had athletes, para-athletes, officials and coaches all travelling to Rio. They deserve to be celebrated!"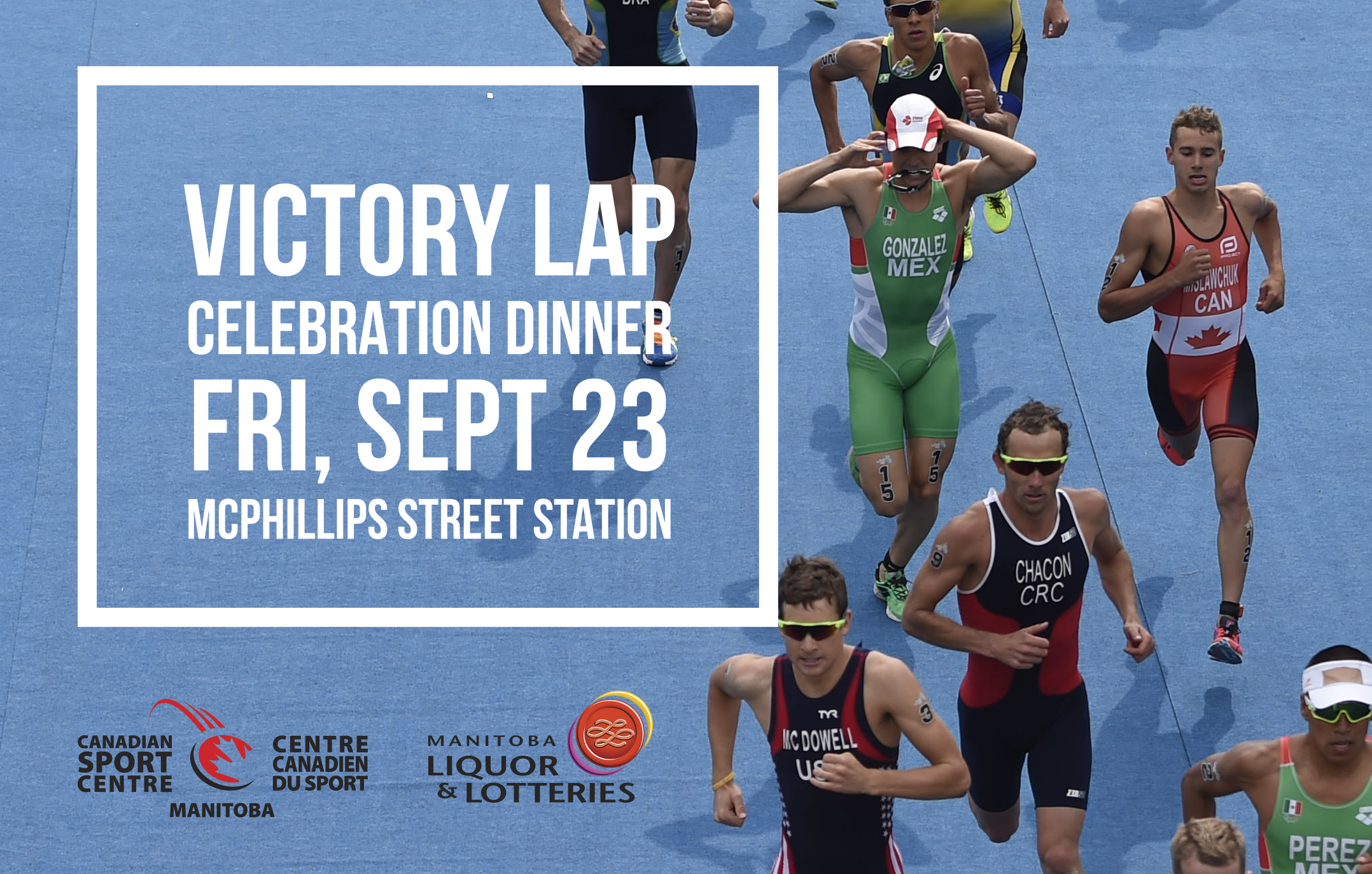 Victory Lap Celebration Dinner
Friday, September 23 | Hudson Room, McPhillips Street Station
6 p.m. Cocktails, 7 p.m. Dinner | Tickets $100 (partial tax receipt available)
Purchase tickets online at bit.ly/VictoryLapSept23. Or join organizations like Qualico and RBC Royal Bank Foundation in purchasing a corporate table. Email events@cscm.ca for more information.
-30-
About CSCM: 
The Canadian Sport Centre Manitoba (CSCM) was created as one of the many legacies of the 1999 Pan American Games held in Winnipeg. Today, CSCM is the hub for high performance sport in Manitoba. A proud member of the Olympic and Paralympic Sport Institute Network, CSCM works to provide a world-class, multi-sport daily training environment for athletes and coaches through integrated services and programs in the fields of physiology, strength and conditioning, nutrition, psychology and support services.
For more information, contact:
Jeff Powell
General Manager, Canadian Sport Centre Manitoba
Direct Line: 204.474.7148 | Email: media@cscm.ca