Manitoba Curlers vying for PyeongChang Games
DYK – Manitoba could fill all 12 curling positions at the PyeongChang Olympic & Paralympics Games?
With just under four months to the Olympic Trials, CSCM is helping Manitoba's curlers get a leg up on the competition through services/support such as early ice time and access to our in house sport science experts.
CSCM experts include Curling Canada's National Team Program Fitness Consultant, Kyle Turcotte, and National Nutrition Consultant, Jorie Janzen.
---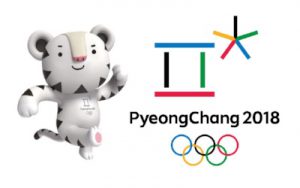 The following Manitoba-based teams have direct entry to the 2017 Tim Hortons Roar of the Rings.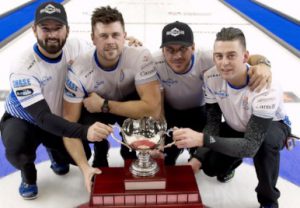 Team Carruthers
Reid Carruthers
Braeden Moskowy
Derek Samagalski
Colin Hodgson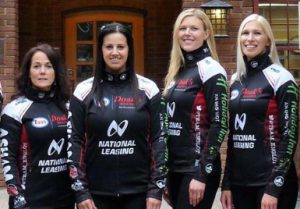 Team Englot
Michelle Englot
Kate Cameron
Leslie Wilson
Raunora Westcott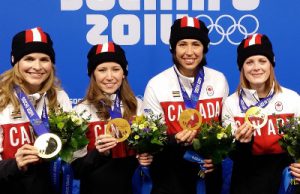 Team Jones
Jennifer Jones
Kaitlyn Lawes
Jill Officer
Dawn McEwen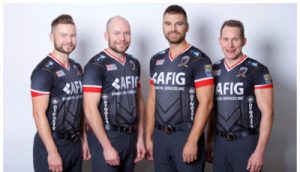 Team McEwen
Mike McEwen
BJ Neufeld
Matt Wozniak
Denni Neufeld
[bs_button size="block" type="info" value="Click here for a full listing of Canadian Curlers vying to represent Canada at the 2018 Winter Olympic Games" href="http://www.curling.ca/team-canada/2018-olympic-qualification-process/"]
---
NEW AT THE OLYMPICS
MIXED DOUBLES
The mixed doubles curling trials will be taking place January 2 – 7, 2018 in Portage La Prairie. The winner will represent Canada at the Olympics, which will be the first time for competitors competing for Gold under the new discipline of mixed doubles curling.
Manitoba based curlers who have currently made the field include:
Colin Hodgson
Dawn McEwen
Jennifer Jones
Mike McEwen
Reid Carruthers
---
The following Manitobans are vying to represent Canada at the 2018 Winter Paralympic Games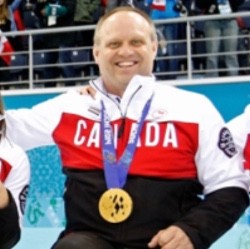 Dennis Thiessen
Gold Medallist – Team Canada | 2014 Sochi Paralympics
Gold Medallist – Team Manitoba | 2017 Canadian Wheelchair Curling Championships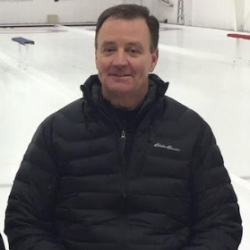 Jamie Anseeuw
Gold Medallist – Team Manitoba | 2017 Canadian Wheelchair Curling Championships
---
[bs_collapse id="collapse_71bd-9d8c"]
[bs_citem title="
Help us Power Podium Performances
" id="citem_329e-a3ab" parent="collapse_71bd-9d8c"]
This month we celebrate the success of the 1999 Pan American Games, held in Winnipeg. CSCM was created as a legacy of these games and 15% of the Centre's support continues to come from the Pan Am Legacy Fund held at The Winnipeg Foundation. Today, the remaining 85% of the Centre's funding is fluid, which is not conducive to success or growth – for the Centre or our athletes.
We need your help to create a stable, sustainable future, ensuring long-term athlete development and allowing us to expand our capacity and impact.
You can help ensure a sustainable future for Manitoban athletes through a monthly gift. Click here to learn more or to make a gift.
[/bs_citem]
[/bs_collapse]