Mislawchuk, Roy win National Championships
Mislawchuk, Roy win National Championships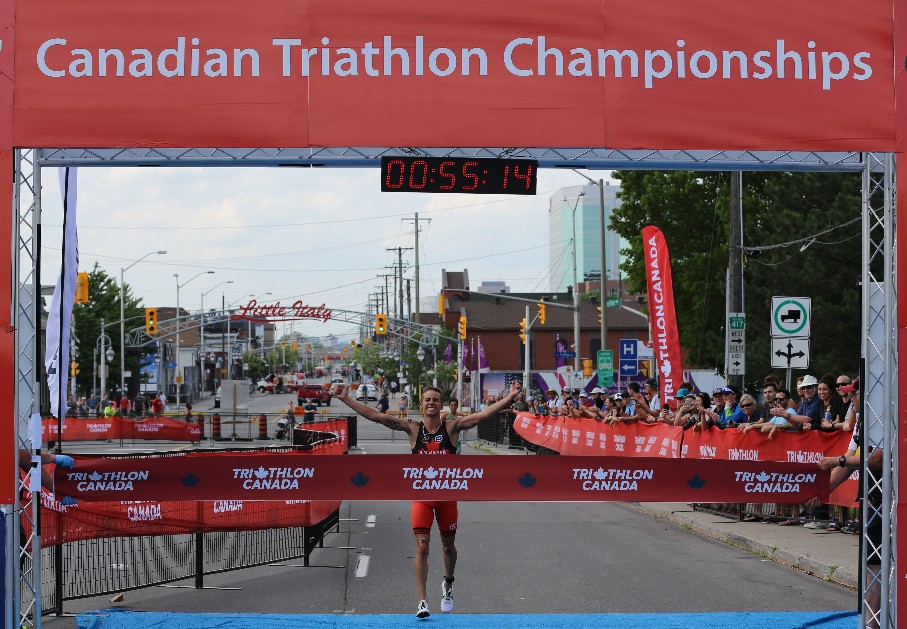 Manitoba Olympian Tyler Mislawchuk looked his old self in our nation's capital as he sprinted to victory at the CAMTRI American Cup & Canadian Triathlon Championships on Sunday.
The win is Mislawchuk's first podium finish of the season, who returned to competition just six weeks ago after being sidelined by an injury post Rio Olympic Games. In each of his two World Cup events, Mislawchuk lacked the kick he needed for a podium finish, finishing sixth and 11th respectively.
The race in Ottawa, however, was different.
"I came here to try to win. Anytime you race a triathlon it's going to be hard, but it wasn't easy today. I had to push all the way."
Fourth out of the water and part of the lead pack on the bike, Mislawchuk was patiently waiting for the right time to make a move on his competitors.
During a strong run portion, Mislawchuk and Mexico's Eder Mejia managed to separate themselves from the rest of the field.
Tucked behind Mejia's shoulder along the homestretch, Mislawchuk made a break for it with 200m to go, leaving Mejia in the dust as he captured both the CAMTRI and National titles in front of a home crowd.
"It was a risk, but it had a reward this time," Mislawchuk said about his tactical approach to the final.
Though he is still anticipating his return to Olympic-distance racing, Tyler Mislawchuk looks to be back in a big way.
---
Kyla Roy claims Junior National title
On the women's side, Manitoba junior triathlete Kyla Roy took home the Junior National title, racing in a deep field of elite women.
"To be National Champion feels amazing," she said.
Kyla Roy is no stranger to winning National Championships, but this year's competition was quite different for the junior athlete.
"I have had some minor setbacks throughout the winter, but overall my training has been going quite well and I'm happy to execute a good race." 
Less familiar with the sprint-distance race than elite athletes like Mislawchuk, Roy said she found the two-day format with heats and finals enjoyable but difficult.
"[This format] was very different, and challenged everyone to their limits," she mentioned.
The CAMTRI American Cup served as the age-group competition for Canada's junior athletes, meaning 18-year-old Kyla competed head-to-head with elite women and Olympic athletes like Paula Findlay, Joanna Brown, and Amelie Kretz in both her heats and finals.
"It was really exciting and super nerve wracking, racing Olympians," said Roy, who finished 11th overall.
A wavy swim and windy bike portion kept Roy on her toes, and paired with the new race format, served for a tough and rewarding experience.
Next up for Kyla are the Canada Summer Games in Winnipeg. She's on the hunt to help Team Manitoba to lock down a few medals, and is looking forward to competing in provincial colours at home.
After the Games, Kyla will turn her attention back to training hard in anticipation for her NCAA D1 debut in the fall with Arizona State University.
---
---