A few days into Olympic competition, how are the athletes from Manitoba doing?
Women's Soccer
The Canadian Women's National Team beat Germany for the first time in 22 years in their final qualifying game of the Rio Olympic Games on Tuesday.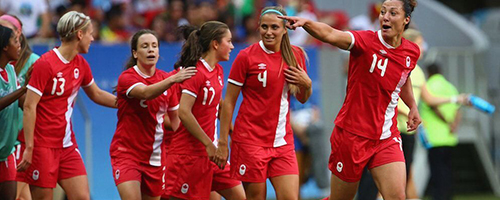 While Germany pulled ahead early, Winnipegger Desiree Scott forced a turnover in the 25th minute, assisting on Tancredi's goal and Canada's first of the game. Even with several players resting, including team captain Christine Sinclair, the women stunned Germany by pulling ahead in the 60th minute and maintaining their lead to win the game 2-1. Canada has finished 3-0 in their first three games, and sits at the top of their pool heading into the quarterfinals, where they will play France on Friday.
Next Game: Friday, Aug 12 vs. France (quarterfinal) at 5 p.m.
---
Men's Volleyball
The Canadian Men's Volleyball team took on Brazil in the wake of a historic win in their tournament opener against the United States.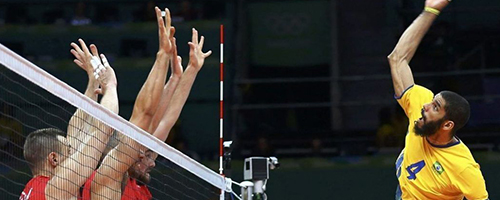 Canada came from behind to win their first set against top-ranked Brazil, but ultimately fell three sets to one. Brazil is ranked number one in the world, and with an energetic home crowd behind them, proved they belong in the top spot. Canada is currently ranked third in their pool of six teams, and has three more preliminary games before the quarterfinal match-ups are set. The top four teams from each pool will advance to the quarterfinals. Next, the Canadians look to take on France on Thursday afternoon.
Next Games:
Thursday, Aug 11 vs. France at 3:05 p.m.
Saturday, Aug 13 vs. Mexico at 6:30 p.m.
Monday, Aug 15 vs. Italy at 6:30 p.m.
---
Chantal Van Landeghem
In the women's 100-metre freestyle event this morning, Winnipeg swimmer Chantal Van Landeghem finished fifth in her heat with a time of 53.89.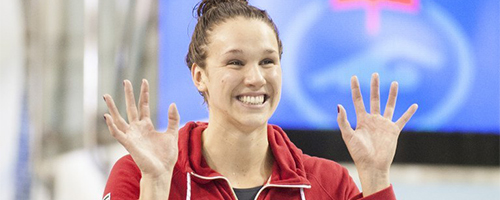 Notably, this was the fastest heat, with one fellow competitor, Cate Campbell of Australia, setting an Olympic record. Campbell and her 4×100-metre relay team set another Olympic record when they won gold on Saturday night. Chantal moves on to tonight's semifinals with the ninth fastest time overall.
Semifinals Tonight: Wednesday, Aug 10 at 8:12 p.m. and 8:20 p.m. CT (heats TBD)
-30-
About CSCM: 
The Canadian Sport Centre Manitoba (CSCM) was created as one of the many legacies of the 1999 Pan American Games held in Winnipeg. Today, CSCM is the hub for high performance sport in Manitoba. A proud member of the Olympic and Paralympic Sport Institute Network, CSCM works to provide a world-class, multi-sport daily training environment for athletes and coaches through integrated services and programs in the fields of physiology, strength and conditioning, nutrition, psychology and support services.
For more information, contact:
Jeff Powell
General Manager, Canadian Sport Centre Manitoba
Direct Line: 204.474.7148 | Email: media@cscm.ca