Canada's Rio Olympians, especially the women, have made an impressive showing at the Games so far. This morning, rowers Lindsay Jennerich and Patricia Obee added a silver medal to the count in the lightweight women's double event. In beach volleyball, Canadians Sarah Pavan and Heather Bansley remain undefeated in their pool. And though athletes from Manitoba have not earned any additional medals in the last few days, they have certainly proven themselves worthy of this level of competition.
---
Artistic Gymnastics
At yesterday's all-around individual final for women's artistic gymnastics, Ellie Black of Nova Scotia placed fifth – Canada's best-ever finish. Manitoban Isabela Onyshko joined Ellie in the competition; not since 2004 have two Canadian gymnasts made it to the all-around final.



Bela finished with a score of 56.365, her 18th place making her the best-ranked Manitoban gymnast in history.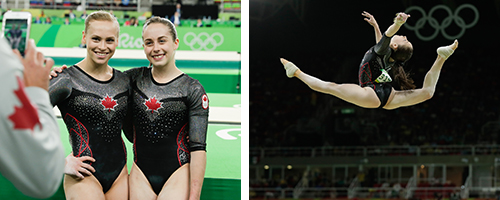 The first-time Olympian gave solid performances on all apparatuses, earning 13.933 on vault, 14.166 on uneven bars, 14.366 on beam and 13.900 on floor. "Definitely I thought it was better today. The score doesn't reflect that, but that's okay. That's out of my hands," she said, "I'm looking forward to just going out there again and showing a great beam routine. Anything can happen."
Bela's next competition: Beam final ­– Monday, Aug 15 at 1:46 p.m. CT
---
Swimming
Canadian Penny Oleksiak made headlines, becoming the first Canadian ever to earn four medals in a single Summer Games. She also claimed the country's first gold medal in Rio – and set a new Olympic record – with a time of 52.70 seconds in the women's 100m freestyle.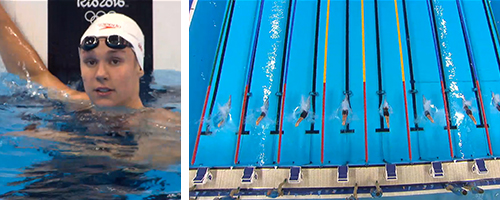 Teammate Chantal Van Landeghem, who got her start with Winnipeg's Manta Swim Club, advanced as far as the semifinal for women's 100m freestyle and finished ninth. In the 50m freestyle this morning, she tied for eighth overall with a time of 24.57 seconds and moves on to the semifinals tonight.
Chantal's next competitions:
50m freestyle semifinal – Friday, Aug 12 at 8:59 p.m. CT
50m freestyle final (if she advances) – Saturday, Aug 13 at 6:03 p.m. CT
---
Men's Volleyball
After a strong start with a 3-0 win against the U.S., Team Canada lost to France on Tuesday evening (0-3) and fell to Brazil Thursday afternoon (1-3).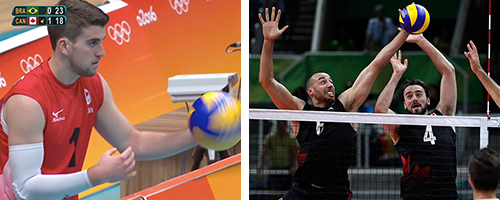 Next game: Saturday, Aug 13 at 6:30 p.m. CT vs. Mexico
---
Other Manitobans to watch this weekend
Nicole Sifuentes, athletics: 
1500m heat – Friday, Aug 12 at 6:30 p.m. CT
1500m semifinal (if she advances) – Sunday, Aug 14 at 5:30 p.m. or 5:41 p.m. CT
Women's soccer: Quarter-final vs. France – Friday, Aug 12 at 5 p.m. CT
Erin Teschuk, athletics: 3000m steeplechase heat – Saturday, Aug 13 at 6:05 a.m. CT
-30-
About CSCM: 
The Canadian Sport Centre Manitoba (CSCM) was created as one of the many legacies of the 1999 Pan American Games held in Winnipeg. Today, CSCM is the hub for high performance sport in Manitoba. A proud member of the Olympic and Paralympic Sport Institute Network, CSCM works to provide a world-class, multi-sport daily training environment for athletes and coaches through integrated services and programs in the fields of physiology, strength and conditioning, nutrition, psychology and support services.
For more information, contact:
Jeff Powell
General Manager, Canadian Sport Centre Manitoba
Direct Line: 204.474.7148 | Email: media@cscm.ca